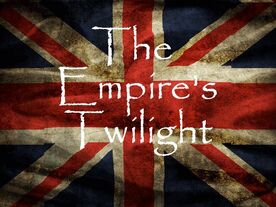 A Little About "The Empire's Twilight"
Important Articles
The New Commonwealth - Find out all you need to know about the history of the "Empire of Equals".
The '91 Disaster - The most destructive conflict in human history.
The US Coup - The fall of democracy in the United States.
The Empire's Twilight Official Timeline - The history of "The Empire's Twilight" in chronological order (please note this is an ongoing process and not all information may be displayed yet).
Main Categories